We're committed to working for you, with you.
Common Interests was formed in 1994 after Bob Goellner got his big office in the corner as manager of a mid-sized insurance and stock brokerage branch. Succeeding by every available metric, he realized he wanted to move beyond the way the industry worked at the time, and resolved to strike off on his own.
The name comes from the way we choose to work with clients. When we work together, our interests become common. There are no winners, no losers, and nobody comes out on top. Problem solving comes first, and any products we discuss are only presented as tools to solve whatever issue brought you into our office.
Our story concludes with our logo: the world in an eye. This is the driver, the mechanism that meets the standards of social responsibility while looking ahead to a bright future; for ourselves and the global village in which we live.
Our Practice
Social responsibility lies at the core of our Practice. At Common Interests, we start our investment process in the same place as the rest of the industry: with the fundamentals of the companies we invest in. We look at balance sheets, price-earnings ratios, and the rest of each company's financial statistics. The difference comes when we overlay our values system on the investments we choose.
We view long term investing as casting a vote. For the core of our portfolios, we refuse to cast that vote for companies that are messing up our planet, treating their people in ways we wouldn't want to be treated, or "cooking the books." Investments are filtered through Environmental, Social and Governance (ESG) screens to ensure we're having the most impact.
The team at Common Interests is proud to be active citizens of our community and the world. We are an award-winning certified B-Corporation and signatories of the UN's Principles of Responsible Investment.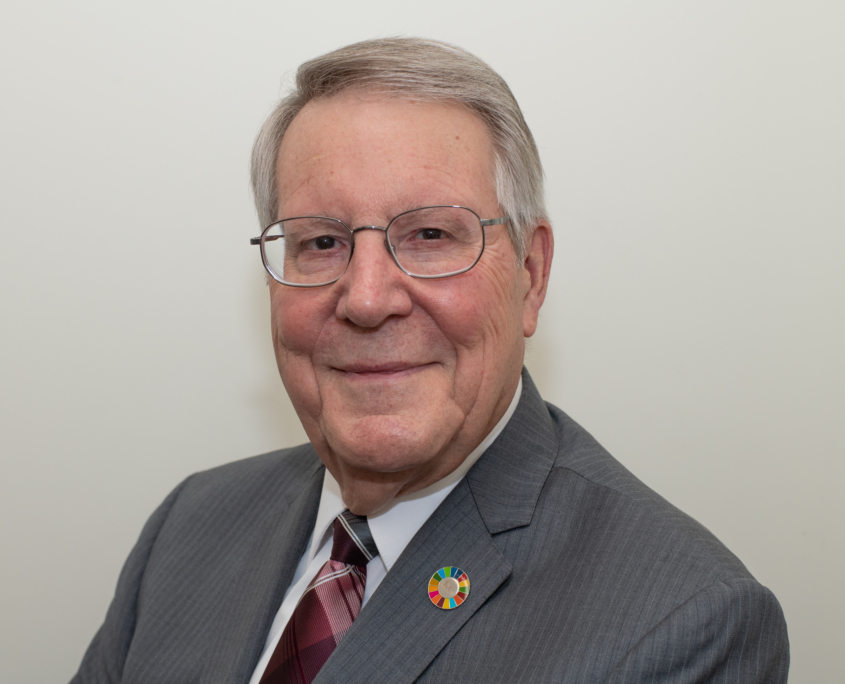 Robert J. Goellner CFP®, ChFC, CLU
Common Interests | Financial Advisor | Financial planning | ESG
Bob founded Common Interests in 1994 to combine his professional career with his personal values of making the world a better place. He began his management career in financial services at the New York Life Insurance Company in 1967 and brings over 46 years of experience to each client interaction.
Click here to check Bob's background on FINRA's BrokerCheck
While with New York Life, and later with the Acacia Group, he served in the capacities of sales representative, sales manager, training supervisor, advance trainer and branch manager.
Bob has been a Certified Financial Planner® since 1985, a Chartered Financial Consultant since 1983, a Chartered Life Underwriter since 1976, and holds securities registrations as a Registered Representative-General Securities, Registered Securities Principal. Bob is highly involved in his community as a trustee of the Muhlenberg Hospital Foundation, Trustee, President & Founder of the North Plainfield Education Foundation, and as a Trustee on the Board of the Watchung Ave. Presbyterian Church. Bob's commitment to his work has lead him to maintain active memberships in the Financial Planning Association, the Financial Services Institute, and the Social Investment Forum. His dedication to Social Entrepreneurship has led him to serve on the Advisory Board of Social Impact 360.
Bob is a proud veteran of the U.S. Army where he served as a chaplain's assistant in Vietnam. He was recommended for a Bronze Star For Service and was awarded the Army Commendation Medal. He has also served in the Methodist ministry in the Catskill Mountains of New York.
Bob can be found most nights playing his trombone in the Nostalgia Big Swing Band, the Westfield Community Concert Band and the Somerset Brass Quintet, and he is a member and substitute conductor of his church choir.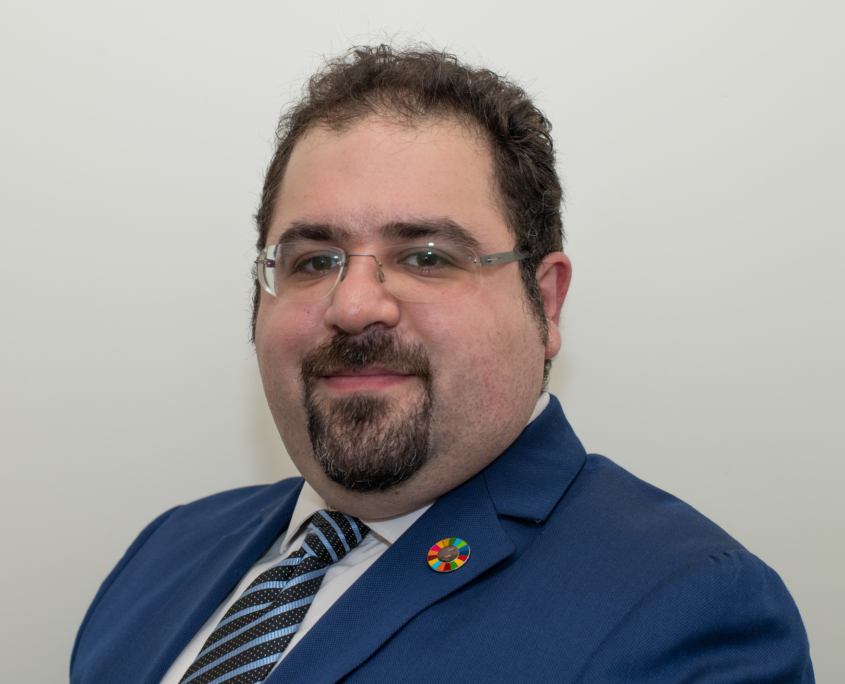 Max Mintz
Common Interests | Financial Advisor | Financial planning | ESG
Max Mintz joined Common Interests in 2012 and is the firm's resident technology expert. His specialties include Student Loans, Impact Investing and the trading and re-balancing of our client accounts.
Max is proud to have been named a "40 under 40" Financial Advisor by the InvestmentNews
Click here to check Max's background on FINRA's BrokerCheck
Max first discovered Responsible Investing as a client of Bob's. In the process of obtaining his degree in Philosophy at Rutgers College, he discovered an interest in Ethics, and while he never expected to be in finance, he has found his calling by connecting his studies with his interest in Economics and data analysis. Max has a passion for helping clients align their investments with their values and relies on his ethics training to help clients work out which of their values they want to express in their portfolios and figure out solutions to make it happen.
Max serves as the Treasurer for the Alliance for New Jersey Environmental Education where he takes pride in supporting educators working on the front lines educating the next generation to become responsible stewards of the environment. His dog comes into the office nearly every day and serves as our Chief Morale Officer. You can even request that he be present for your meeting using our scheduling tool in the bottom right corner of this page!
Max Mintz is Series 7 and 66 licensed as a Financial Advisor with Vanderbilt Financial Group.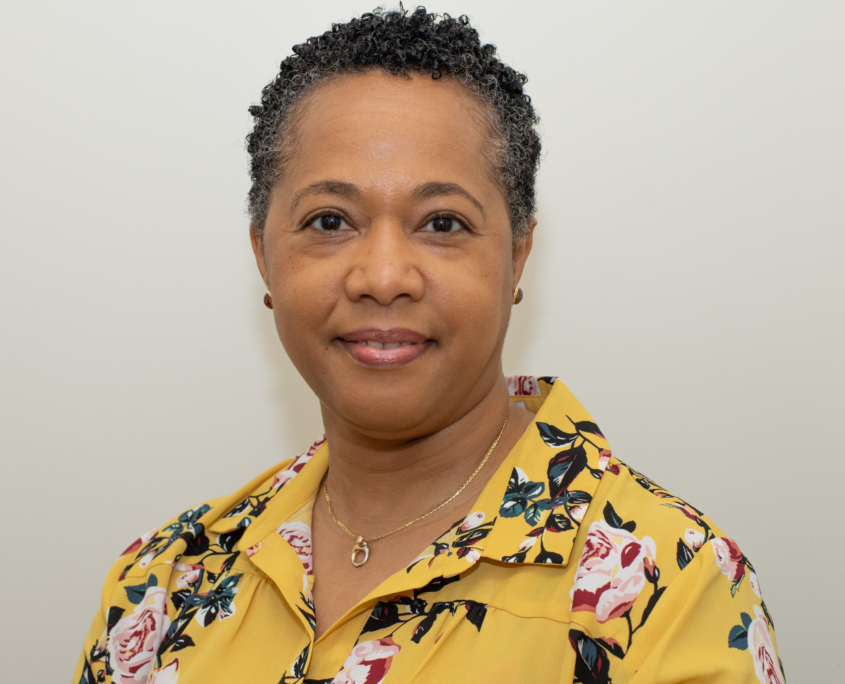 Ruth Arriaza
Common Interests | Financial Advisor | Financial planning | ESG
Ruth joined Common Interests in 2014 and is the glue of the firm. Her career began in the Pharmaceutical Industry, where she specialized in data management. She has a Bachelors' degree in Medical Technology and experience in analytical chemistry, report writing, scientific research, and the entry and management of clinical pharmacology data.
Her unique skillset complements our team, providing administrative assistance to Bob and Max; servicing accounts; supporting clients, and making sure nothing falls through the cracks. Ruth is fully bilingual in English and Spanish so at Common Interests "Se habla Español". Ruth keeps in touch with her community by volunteering her time as young adult mentor, and administration chair for a non-for profit organization in Plainfield. In her spare time, she enjoys reading, playing the piano, working out and gardening.
Ruth Arriaza is a non-registered person with Vanderbilt Financial Group.
Common Interests is a Certified B Corp!
Common Interests became a Certified B Corporation in 2014 to "put our money where our mouth is" by having the independent organization B Lab audit our business practices. We believe that our investments should practice transparency by disclosing their Environmental, Social, and Governance (ESG) standards and performance, and we hold ourselves to the same standard. It's important to us that our clients see and understand our business practices as well as our commitment to sustainability. As part of this, we commit to having at least 75% of our clients be local and independent. And we only surround ourselves with like-minded individuals and companies—those that believe in giving back and making the world a better place.
B Corp is to business what Fair Trade certification is to coffee or USDA Organic certification is to milk. 
B Corps are for-profit companies certified by the nonprofit B Lab to meet rigorous standards of social and environmental performance, accountability, and transparency.
Alongside Common Interests, there is a growing community of more than 2,400 Certified B Corps from 50+ countries and over 130 industries working together toward 1 unifying goal: to redefine success in business. Read more at bcorporation.net
We've been voted "Best for the World" – Four Years in a row!
For the Fourth year in a row, Common Interests has been honored in the Best for Customers list, which includes businesses that earned a Customer score in the top 10 percent of more than 2,700 Certified B Corporations on the B Impact Assessment.
The Customer portion of the B Impact Assessment measures the impact a company has on its customers by focusing on whether a company sells products or services that promote public benefit and if those products/services are targeted toward serving underserved populations. The section also measures whether a company's product or service is designed to solve a social or environmental issue (improving health, preserving environment, creating economic opportunity for individuals or communities, promoting the arts/sciences, or increasing the flow of capital to purpose-driven enterprises). Honorees scoring in the top 10 percent set a gold standard for the high impact that business as a force for good can make on consumers around the world. More Information can be found at: http://www.bthechange.com.