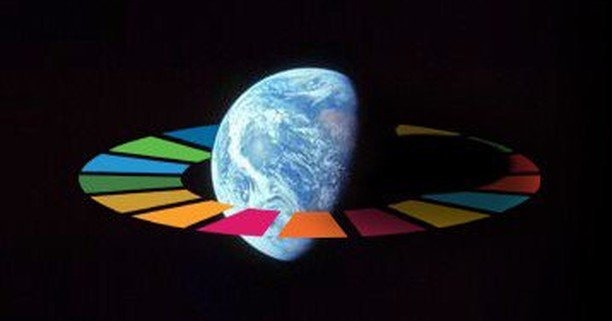 Common Interests Forms Cadre of Allied Professionals
Common Interests is very proud of the holistic nature of our work and has now created a Cadre of Allied Professionals in order to fully meet our mantra of "Empowering Financial Wellness."  We are actually driven to make sure our clients and their families have their entire financial houses in order!  In this regard we have discovered that we need to have a group of 'experts' to turn to for the "heavy lifting!"
Senior Care Specialists

This group of professionals (who are all MSW, LCSW, C-ASWCM, or similar) is very proficient in helping families create a plan for their aging adults.  They liken themselves to the "Healthcare General Contractor" to build this needed program. They will be with the family every step of the way, from initial assessment to determining the level(s) of care needed, to implementation of the plan.

Medicare Planning and Insurance

These days there are many plans and solutions to solve the Health Insurance problem for Seniors.  And, more and more rules and deadlines all the time! These experts are trained to help find the proper solution, in the correct time frame, with the correct benefits to fit the clients needs. They will fully discuss the options, educating the client and building the plan with your needs and concerns in mind.  

Student Coaching Service

This service is able to help college bound students with Test Prep, Scholarships and financial aid, applications, essays, school selection, interviewing and resume writing and tutoring in specific subjects that may be needed. We work with professionals that are members of the IECA, who are held to a higher ethical standard. 

Mortgage Origination Experts

These experts know their way around the mortgage business and have multiple mortgage options which helps them 'shop' for solutions.  These folks handle both Forward and Reverse Mortgages (which are tricky, but have enabled a number of our clients to retire with dignity when used properly), as well as Lines of Credit. They are able to tackle the really tough situations, and have helped rescue some financial situations.

Attorneys and Elder Law Attorneys

These Attorneys have special practices set up in order to work through the legal maze of documents needed.  Elder Law, especially, has a lot of unique problems that need to be solved in order to protect and pass a family's estate correctly. We will help direct you!

CPAs

We are pleased to be working with a number of CPAs with varying specialties. Accounting is a huge field and we decided long ago to find CPAs with different focuses. We will direct you to a firm that fits your needs, from simple returns to complex estates. 
In the case of all of professionals above we have worked judiciously to select the person(s) who will relate well with our clients, can fulfill the needs in each case, and be part of the team.  We also wanted to have professionals in various geographic regions. Lastly, and most importantly, our RULE is that "They work for the client. The client pays them for their work and Common Interests does not receive any payment from them or from our client. There are No Referral fees, No 'Kick backs,' No Non-Cash Compensations. We do not want our clients to be paying any more for this work than they ordinarily would if they dealt with these professionals directly! Also, in this way there will No Conflict Of Interests!  To use a sports analogy, Common Interests is the Quarterback, these professionals are part of the team, and we all get paid according to what we do and how well we do it!  This keeps it very clean and problem free!
We have a table in our Conference Room with the brochures and business cards for all of these people.  During our meetings we will introduce these professionals if their services are needed. If you need a referral, just give us a call and we'll be happy to point you in the right direction!
We are very happy to have built this Cadre to help add the abilities to help more people "Empower (Their) Financial Wellness." 
---
Although we've tried to make this clear in the text above, there are a few things our Compliance Department wants you to know in connection with this program: The Cadre's professionals are not employed by or associated with Common Interests or Vanderbilt Securities, LLC or its' parent companies or subsidiaries ("VFG"). Neither Common Interests nor VFG are responsible for the advice provided by any of the Cadre's professionals. By design, neither Common Interests nor VFG receive any remuneration of any kind from the Cadre's professionals. Membership in the Cadre is based only on our experiences working with the Cadre's members, and the roster of members can and will change if we feel our clients would be better served by such a change.
https://www.commoninterests.com/wp-content/uploads/2019/06/SDGs-Earth-e1559667048310.jpg
342
612
Robert Goellner
https://www.commoninterests.com/wp-content/uploads/2013/04/Transparent-Logo1.png
Robert Goellner
2019-06-05 11:09:20
2019-06-05 11:09:21
Common Interests Forms Cadre of Allied Professionals